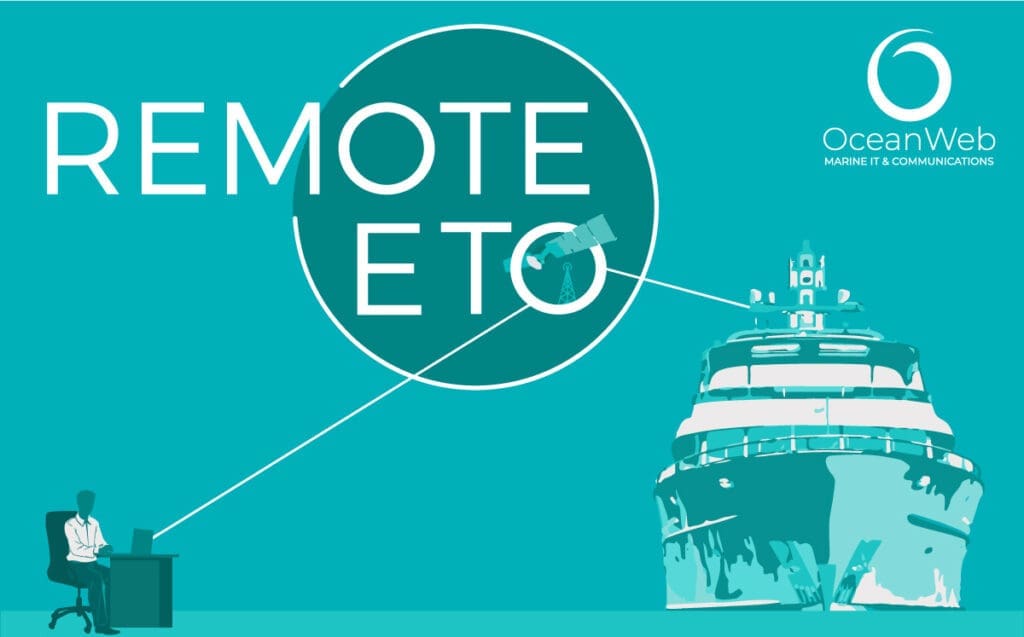 We have a team of 6, fully qualified Engineers ready to assist with all your on board communication needs, no matter where you are in the world!
Our Remote ETO service is currently being utilised by over 40 vessels worldwide and we have had great feedback from Captains and Crew.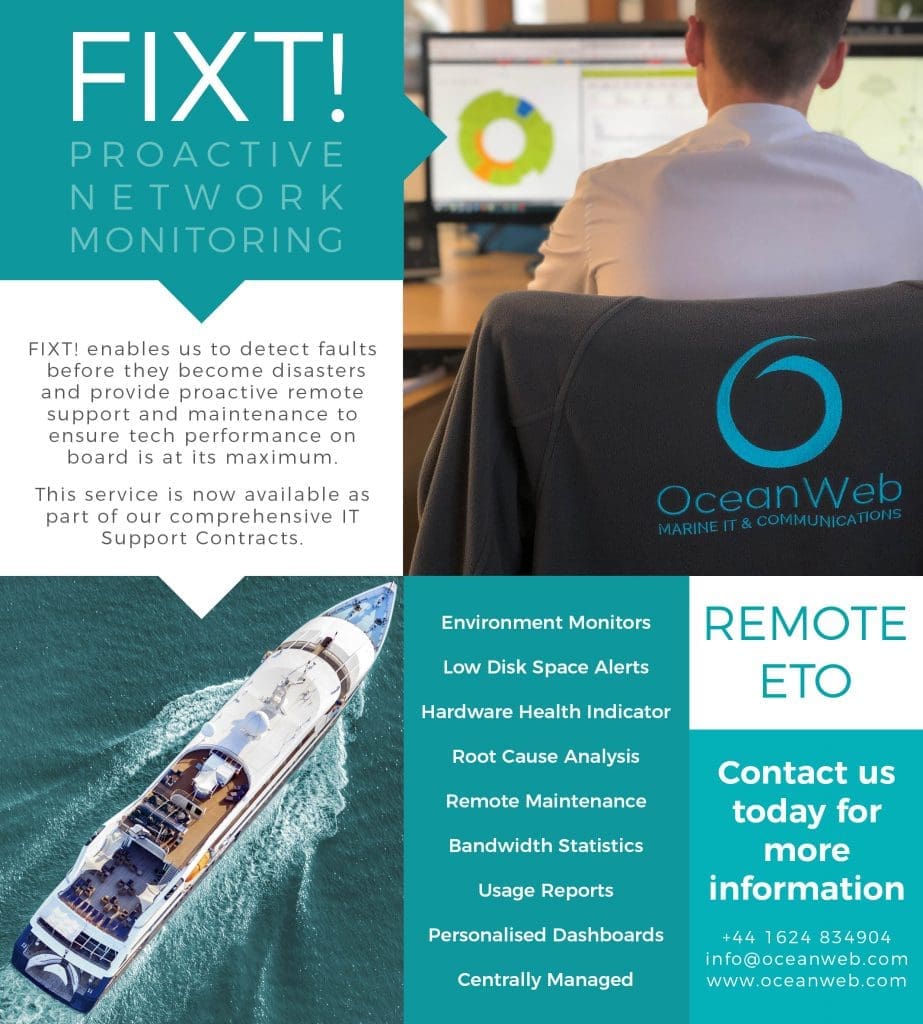 Reactive Support:
Servers, Desktops, Laptops, Macs, Printers, Kerio Gateway, Switches, NAS's, Wireless Access Points, IT Networks and Software.
Remote support:
Remote desktop software on servers, desktops, laptops and Macs allows us to troubleshoot for reactive and proactive support. Our FIXT! microPC enables us to monitor critical systems and services in real time.
Off-vessel communications support:
Support for VSAT, 4G, Fleetbroadband, SatC, Iridium, Marina WiFi & 4G
Priority Response:
During working hours we offer priority response. Out of hours support runs from 07:00-22:00 GMT. During charter we can offer 24-hour emergency support on a pre-agreed basis. VSAT NOC support is 24/7.
Miscellaneous, CCTV & AV:
We support all SatC services such as LRIT, AAIC & tracking. We can support SKY Offshore (when subscribed through us), and can also support CCTV and AV systems.
Proactive Service:
We carry out monthly network monitoring and diagnostics on designated key hardware.  We check backup schedules, anti-virus protection, windows updates, storage parameters and server events.
FIXT! Is our Proactive Network Monitoring Service. We configure a FIXT! MicroPC to monitor any number of core IP services and it notifies us the moment there is an issue on board. This allows us to be both pro-active and reactive.  We could, for example, monitor when a FBB is activated, when a certain volume of data is reached, or if a wireless access point fails.
The below diagram is an example of a customised vessel dashboard (from a 60m+ MY). Our Engineers will receive an alert as soon as any network connections are lost/under-performing and they will begin working on a solution immediately to ensure that downtime is avoided wherever possible. ­ On our NOC monitors this is a live feed in real time (in this example the FBB, Shore LAN and Marina WiFi have been disabled).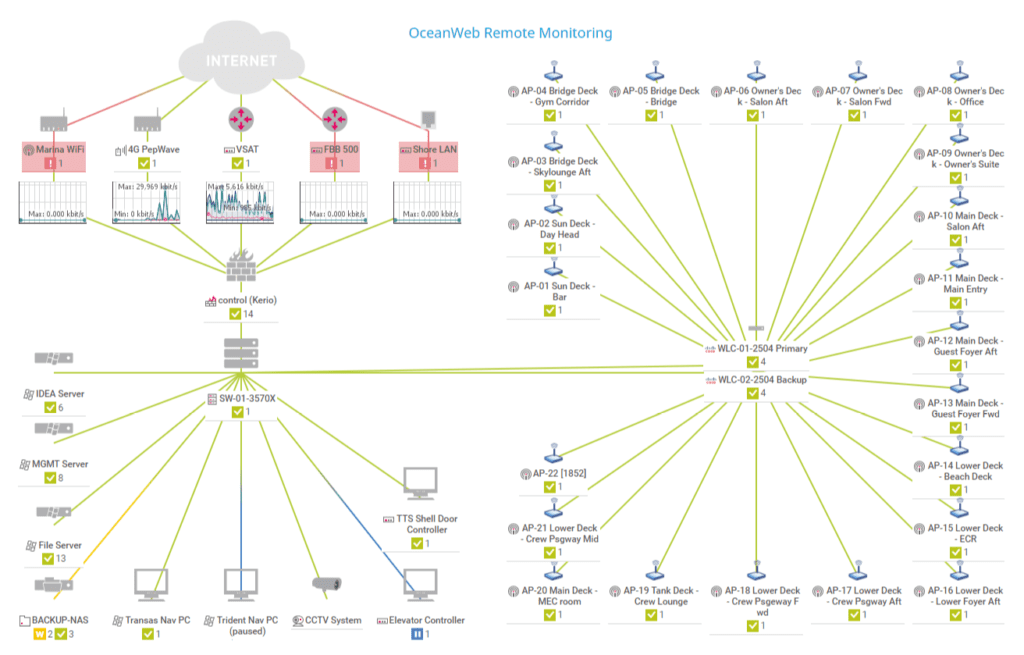 If you would like to learn more, please email sales@oceanweb.com or call +44 1624 834904.