Female Leadership in Maritime – a Q&A with Sara Hextall
Earlier this month, businesses and individuals globally celebrated International Women's Day, an event to recognise the achievements of women and highlight the importance of accelerating gender equality. As an industry, maritime has traditionally been dominated by men, with women making up only 1.2% of the global seafarer workforce. The sector provides diverse opportunities, from engineering and navigation to management and logistics. Still, despite this, women face the challenge of vast underrepresentation and difficulty accessing training. This disparity is even more significant in leadership roles, which is why it is integral to highlight females in the industry who are helping to break down these barriers.
Sara has been a Director at OceanWeb since its formation in 1999 and has played a significant role in the growth and development of the business. From what started as a two-person team located in an attic, the company now employs several specialist IT engineers, sales personnel, and marketing and accounting professionals. The business has gone from strength to strength with a bespoke and customised office space completed in 2016. Here we speak to Sara about her passion for the industry and discuss the challenges job seeking females still face today.
Q: Having been part of the industry for over 20 years, what are the most rewarding aspects of your role?
Sara: "I started my career in maritime in 1990 when I worked as a Personnel Officer for a shipping company crewing oil tankers and returned to the industry in 1999 when I became a Director of OceanWeb. I have always enjoyed the variety and fast pace of the industry; deadlines are always strict, but there are always problems to navigate. The challenge is to find timely solutions, so every day is different."
Q: What are the biggest challenges that you have faced as female in the industry?
Sara: "Women are underrepresented in the maritime industry, particularly in leadership positions. The lack of a female mentor in my early years meant I often felt isolated. The lack of diversity that remains in the industry means I regularly find myself the only female in the meeting room."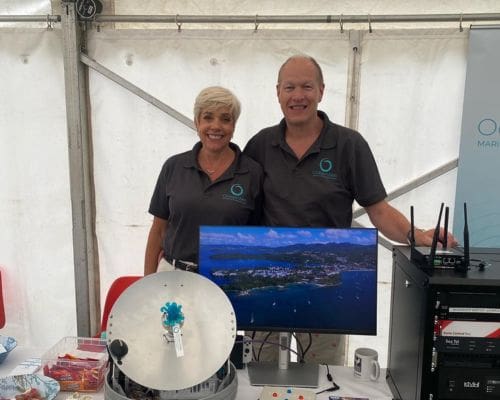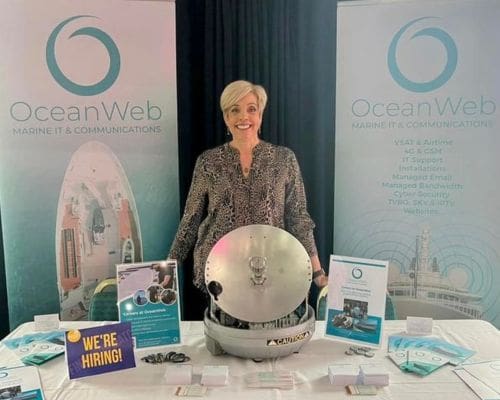 Q: What are some of the most important skills or qualities needed to succeed in the maritime industry? 
Sara: "Flexibility, adaptability, and dedication."
Q: What steps are being taken to promote gender equality in the maritime industry, and what more needs to be done?
Sara: "The IMO's gender equality programme was initiated in 1998 and, since then, has taken a strategic approach towards enhancing the contribution of women as key maritime stakeholders through its Women in Maritime programme. Under the slogan: "Training-Visibility-Recognition", the IMO supports the participation of women in both shore-based and sea-going posts. Specifically, the IMO provide access to high-level technical training for women in the maritime."
"The 18th of May each year has been adopted as International Day for Women in Maritime. This year the IMO will host a conference on 'mobilising networks for gender equality'. They will bring together representatives from each of the eight Women in Maritime Associations, which IMO has helped establish across the globe, to discuss several topics."
Q: How can we encourage more women to pursue careers in the maritime industry, and what resources are available to support them?
Sara: "Ensuring young females are informed of the varied opportunities within the maritime sector is key. Interested females can then take the necessary training steps or educational routes to secure a role. The sector must embrace modern, flexible working arrangements to appeal to and accommodate mothers and families."
"An increase in international and localised professional networks for women in the industry will provide a supportive and educational community for females. This will serve not just to discuss the gender imbalance issue but to share knowledge and collaborate."
Ultimately more female role models across the industry will advance the gender equality movement – success will breed success.
At OceanWeb we are always looking for talented and enthusiastic individuals who are seeking to pursue or progress their careers in the marine IT sector. If you would like to learn more about the opportunities currently available within OceanWeb please email recruitment@oceanweb.com. For further information on maritime careers in the Isle of Man visit maritime.im.