We offer a wide range of specialist IT support and networking services, both onsite and remotely, to ensure the smooth operation of all your IT infrastructure. With a team of dedicated support engineers on duty to monitor, identify, and resolve any issues that may arise, we're committed to keeping your tech running to optimum capacity at all times. Our engineers undergo ongoing training courses in keeping with the rapidly-changing industry to ensure they remain certified to install and maintain the latest equipment, and are able to provide the right advice to suit your yacht's specific needs.
Our remote ETO service is in use by over 40 yachts worldwide. We're proud of the level of customer service we provide and consistently receive great feedback from both captains and crew. If you'd like to enjoy the same great level of support, ask to speak with our engineering team today. 
Through our dedicated remote monitoring system, FIXT!, our engineering team are alerted to any connectivity issues as they arise. This allows the team to begin work on identifying the issue and finding a resolution – often fixing problems before our clients have even noticed any services are down. This is the beauty of our remote service; we're working tirelessly behind the scenes to keep things on board working without a hitch. If you're looking for smooth sailing across all your systems, look no further than the team here at OceanWeb.
Live monitoring of networks
Management, repair and upgrade of systems
Comprehensive remote and onsite support
On board and remote backup systems
Let us be your remote ETO!
FIXT! Proactive Network Monitoring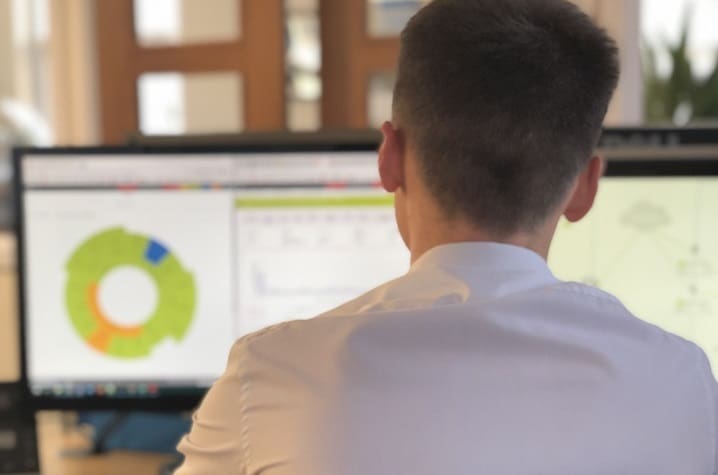 FIXT! Is our in-house network monitoring system, which is available as part of our comprehensive IT support solution. Using this state-of-the-art system, we can detect faults before they become disasters, provide proactive remote support and maintenance, and ensure tech performance on board is always working at its maximum.
Remote support and troubleshooting
End device security
Asset management
Customisable security notifications and alerts