With some of the best value 4G data SIM plans available on the market, and with the flexibility to change your contract as required, there has never been a better time to make the switch. An essential part of managing a superyacht is ensuring you're always connected to the fastest, most reliable network for your guest, at the right price. This is why having a hybrid VSAT/4G communication system is so important in helping you maintain access to the internet at sea.
Our 4G data services offer maximum data at minimum prices to help keep your vessel connected and your costs down. Roam seamlessly between regions without the need to manage multiple SIMs or activate regional plans. Select from some of the most cost-effective data plans available for the European, UK, and Caribbean markets.
Monthly Contracts
No commitments
Plans up to 10TB per month
Full support, administration and monitoring
Bandwidth aggregation / bonding
Flexible contracts
Data pooling
Layup periods
If you're looking for bandwidth aggregation, we can help! We can provide you with multiple SIMs that share a single, large pool of high speed data.
To complement our 4G services, we developed our Offshore Mobile Data Optimiser (OMDO). This device combines & boosts the 4G signal, delivering a working service over 30kms offshore. We have two devices, one to cover Europe and one to cover the Caribbean, so get in touch today!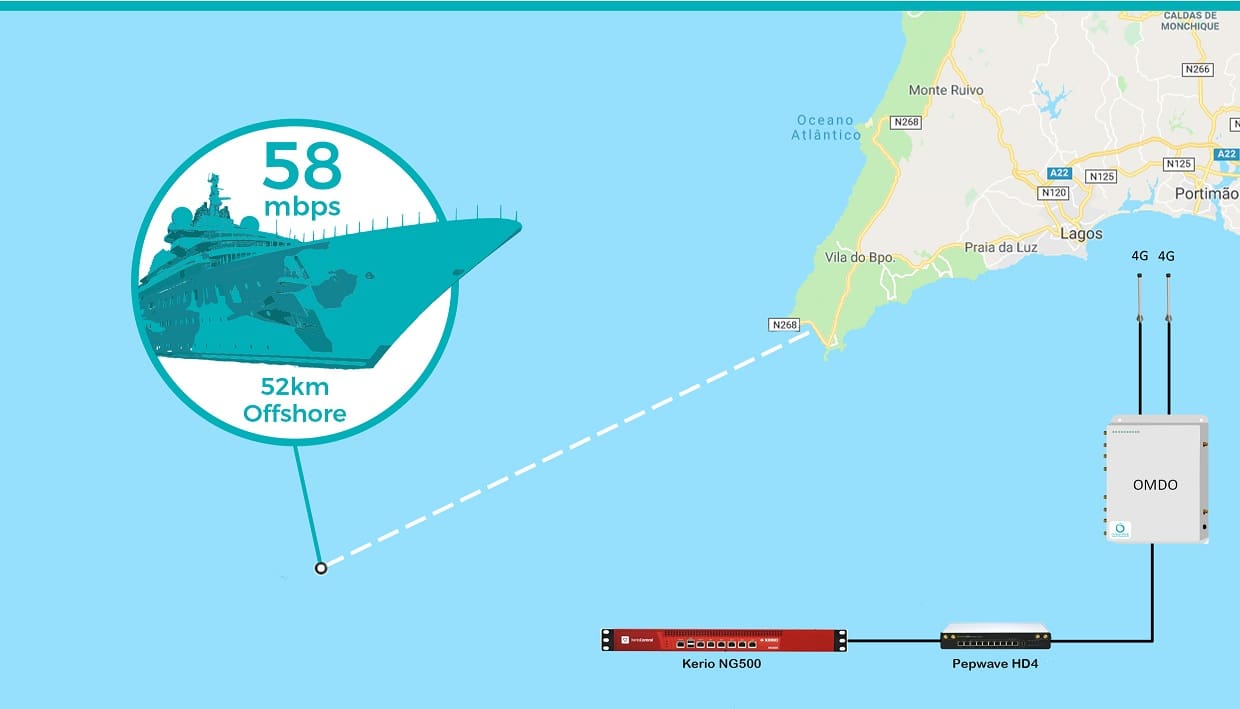 For good quality voice calls, we have the plan for you
Our extensive partner network provides great coverage throughout Europe and the UK as well as enabling you to experience worry-free roaming across a global network.
We provide, support and administer our UK SIMs and, using our in-office stock, can have an activated SIM delivered straight to you within 3 working days.
We offer plans that present outstanding roaming value, allowing you to work worry-free anytime, anywhere, and with our engineers at your side providing support and assistance as required.