We can design and install bespoke CCTV systems for your yacht, using high-quality camera equipment, which enables playback and monitoring of your footage from your own devices. CCTV motion detection allows you to quickly skip through hours of footage to find the clips that you need.
Our custom CCTV systems include:
Motion alarms and notifications
Secure backup of recordings
Low-light, IR and thermal imaging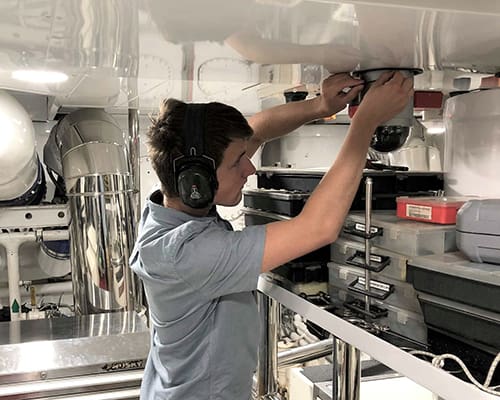 Speak to our team to upgrade your yacht's security systems.