SUPERYACHT TV SERVICES
Entertainment
Satellite TV for superyachts
Experience satellite TV whilst at sea with our superyacht TV solutions. We can supply a wide range of TV and TVRO hardware from brands such as Intellian and KVH, and our trained engineers will ensure that the installation is completed to the highest standard.
We can provide a range of TV services and channels, in multiple languages. This includes Sky Offshore and DirectTV.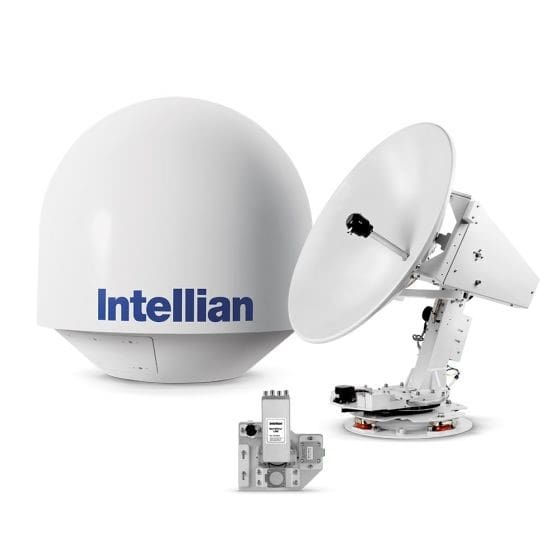 Official Sky Offshore resellers
Watch satellite TV whilst at sea.
Offer your guests all the comfort of their own home with Sky content chosen to suit their needs.
From 24 hour news coverage and sports packages to cutting edge dramas, the best new comedy and the latest blockbusters, Sky has you covered.
In addition to satellite TV solutions, our superyacht TV services include a range of IPTV streaming options. As an alternative or an addition to your satellite TV services, content is streamed via your VSAT or 4G connection. The OceanWeb team can manage this connection with our bandwidth management tools. 
Our IPTV streaming services include Netflix, Amazon Prime, Apple TV and Disney +. For any specific requirements please contact the team.