Superyacht Refit Tips and Advice
Refits are a fundamental process and component in the booming superyacht industry. Typically taking place during the off-season, refits are undertaken to enhance overall performance, safety, aesthetics, and technology, ultimately ensuring guests and owners continue to experience a luxurious onboard experience. As some of the world's most expensive assets, preservation and modernisation are also essential to maintain and enhance their value. The refit industry has seen significant growth, with yards investing in their facilities and expanding their capacity.
With refit season around the corner, here are three tips for superyacht owners and crew to consider.
We recommend starting the planning process as early as possible. With the yachting sector growing year on year, there is a greater demand for yard space, particularly at reputable and established outfits. Once you have a yard period defined, and have engaged with a yard of choice, a comprehensive list of all the tasks required during this period should be made. It is a good idea to have these tasks prioritised, in terms of what is essential work and those more cosmetic in nature.
Whether it's an extensive refit or just annual upgrades, there will be a number of organisations that are contributing to the project such as engineers, naval architects and project managers. These suppliers will also need to be notified in advance, to secure their time, and allow them to order any new equipment that will be installed on board.
Before you arrive at the shipyard, there should be a clear plan in place, which all parties, the owner, crew, shipyard, agree on. However, even the best laid plans can experience hiccups, so contingencies should be built into the project plan to account for any potential issues.
The fast-moving nature of technology means that it is likely that some of the vessels onboard systems and equipment require upgrades to achieve optimal performance and guest satisfaction. Here are three key areas to assess:
Cybersecurity: A growing threat in the industry, when it comes to upgrading your tech, cybersecurity should be an area of focus. All software and applications should be updated, and advanced firewalls, intrusion detection systems and prevention should be implemented (or updated) to minimise the yachts cyber threat. Refit season is also a great opportunity to invest in crew training and awareness courses, as well as reassessing who has access to what. Do you have an ex-crew member that still knows valuable passwords? It is worth taking the time to assess this risk and implement steps to enhance security.
Connectivity: Do you have future-proof equipment onboard? Are your antennas compatible with the latest LEO and MEO satellite technology? If not, we would recommend this as an area of focus, to ensure that when new services come to market, you can swiftly adopt them. In addition, you need to consider your network infrastructure. This is everything from routers, switches and access points. Older networks with discontinued equipment will lead to lower performance and reliability. In addition, if issues do arise whilst at sea, these are much more complex to solve, due to the age of the equipment involved, as parts may no longer be easily available to purchase on the market.
AV systems and automation: Every year we're seeing an increase in demand for dedicated cinema spaces and advanced AV systems. Guests and owners want to experience the same seamless integration of systems that they experience at home. This includes entertainment, lighting, and climate control, all integrated and controlled by one device. Voice control is another rising feature, which has in part been facilitated by the recent improvements in superyacht connectivity.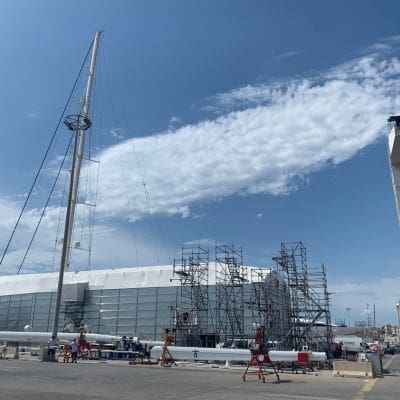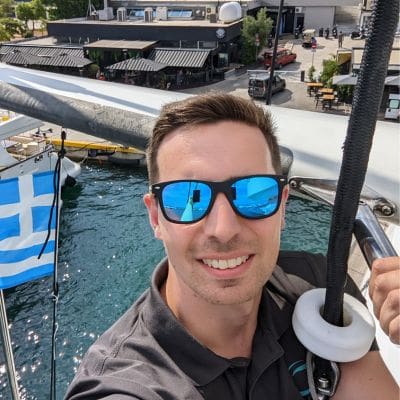 A superyacht refit project is a complex task, and as such who you contract to work on it will be a significant factor in its success. It is advisable to hire an experienced superyacht project manager to oversee the refit. The manager will help coordinate tasks, manage timelines and keep all stakeholders accountable. Importantly, the project manager will be well versed on the stringent industry regulations and will ensure any significant changes to the yacht are in full compliance with the flag state.
From mechanical engineers to interior specialists, when contracting your team always check their credentials and past projects. Their familiarity with the shipyard in question is also a bonus, familiarity with the vessel is even greater.
When it comes to the yachts IT systems, choosing a company with specialist expertise and extensive experience is essential. With connectivity playing such a critical role in the safety and functionality of a vessel, IT contractors need to be carefully selected, ensuring the engineers hold the most recent and relevant certifications.
We have been involved in over 50 new builds and refit projects. Our industry-trained engineers can provide complete configuration, onboard installation, documentation, and training and offer pre-configuration and remote installation. When it comes to hardware, we have access to a broad range of suppliers gained over 20 years in the industry.
We regularly conduct IT surveys, upgrades, and repairs globally. The team are often present at busy ports and ship yards such as Monaco, Astilleros de Mallorca, STP, Marina di Carrara, MB92, and Marina Genova and can group engineering visits to offer cost-effective solutions.
If you're looking for an IT partner for your 2023/24 refit season who focus on quality, accuracy, and innovation, please get in touch with our sales team. sales@oceanweb.com or +44 1624 834904.