OceanWeb expands its technical team with two new appointments
Port Erin based marine IT and satellite communication specialists OceanWeb have welcomed two new Technical Engineers to support future business growth.
Chris Ismay has joined the business as a Technical Support Engineer to service the business's global client base made up of over 110 superyachts. Chris will provide remote and face-to-face technical support to ensure the efficient operation of clients onboard IT systems and satellite communications. With a strong background in IT, Chris has previously held senior positions in the manufacturing, consultancy, and construction industry.
Katie Christian has joined the team in the role of Trainee Technical Support Engineer, having discovered a passion for IT after working as an FTTP engineer for a local telecom provider. Katie, who holds a BA Hons degree, will benefit from a range of specialist training and the opportunity to gain industry accreditations.
Ben Hextall, Managing Director at OceanWeb, commented:
"2022 has been an exciting year for the business, and we are delighted to welcome new local talent to the team. Chris and Katies combined experience will be a valuable asset to the business as we continue to both expand our service range and client portfolio."
Ben continued:
"Providing opportunities for growth and development has always been a priority for OceanWeb. Many of our current workforce joined the business as Trainee engineers, and are now responsible for their own designated superyachts, leading projects and providing IT support to clients across the globe. In a male dominated industry, it is always encouraging to find passionate female engineers, such as Katie, who offer both an abundance of talent and a desire to develop and learn."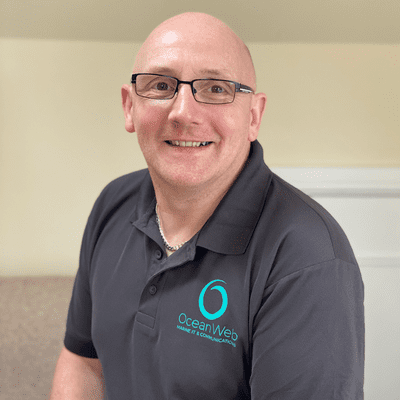 Chris Imsay – Technical Support Engineer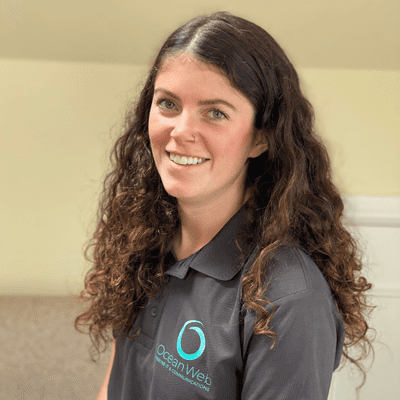 Katie Christian – Trainee Technical Support Engineer