Spotlight On: The Rise of Explorer Yachts
The desire to travel off the beaten track and explore more challenging terrain has never been greater, and this growing trend has led to an increased demand for explorer yachts. According to the Global Order Book, the number of explorers yacht, also known as expedition yachts, on and in build reached an all-time high in 2023, with 88 ongoing projects. Boat International recently revealed the size of the explorer yacht fleet to be at 740 vessels, this is 6% of the world's total superyachts.
Here we discuss the unique features of an explorer yacht, the shipyards who are building them, and the unique technology and communication equipment they require.
What is an explorer yacht?
Explorer yachts are built with the ability to travel to remote destinations and withstand harsh conditions. They are also designed for long voyages, and as a result are equipped with significant storage capacity in comparison to traditional pleasure yachts. This vast storage is required for food, fuel, water, toys and tenders. The hull is another distinctive feature of explorer yachts, most have a full displacement hull form, built with steel or aluminium.
In order to be certified to travel the polar regions, yachts must have a fuel tank large enough to sail 5,000 nautical miles. Seaworthiness is a critical factor when travelling this region, and yachts must be certified as Polar Code B compliant. This covers factors such as the vessel's hull strength, advanced navigation and communication systems, provisions for environmental protection and robust search and rescue plans.
One of the world's most famous and largest explorer yachts is Octopus, built by German shipyard Lurssen. The yacht has an ice-class 1A steel hull, capacity for two helicopters and a hangar to store them. The Octopus has been involved in various high-profile expeditions and research projects, including an eight-year search for a sunken Japanese ship, Musashi, which was discovered in 2015.
Shipyard diversification – who is building explorer vessels?
As yacht owners continue to desire more adventurous voyages away from the popular Mediterranean and Caribbean cruising grounds, a number of large ship builders are diversifying into this space including, Damen, Sanlorenzo and Feadship. Feadship launched its 54.9 metre explorer yacht Shinkai in 2021, she is built with a steel hull and an aluminium superstructure. The vessel can carry 140,000 litres of fuel and is capable of a top speed of 14 kn.
Bering Yachts, a Turkish shipbuilder, have been building and specialising in explorer yachts since 2007. Bering designs yachts with a focus on durability and seaworthiness, along with fuel efficiency and long cruising ranges. The shipbuilders latest concept revealed this month (September, 2023), is the B120, a new 37.1-metre, full displacement explorer yacht.
Whilst many famous explorer yachts are large in length and gross tonnage, the majority of explorer builds are smaller vessels, with 70% of all explorer yachts ranging between 24 – 40 metres.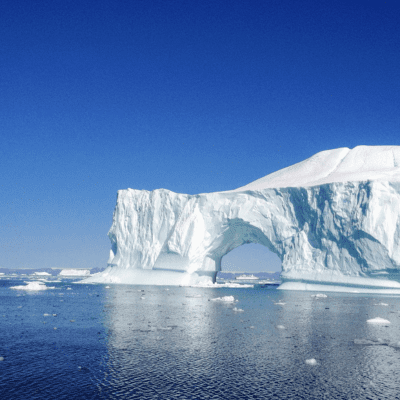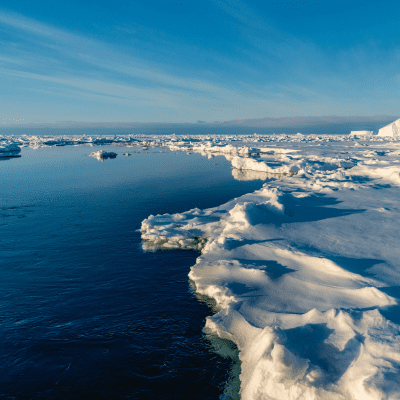 Explorer yachts and communication requirements
When it comes to communication equipment onboard explorer yachts the requirements are wide ranging, to ensure safety whilst navigating remote and challenging areas.
Taking vessels to the southernmost and northern most latitudes of the planet, with limited infrastructure and often harsh conditions poses a considerable challenge for IT and communication providers. Connectivity in these regions may be subject to interruption due to poor weather, and therefore having a number of backup communication options is essential, along with a contingency plan for any unforeseen circumstances or emergencies. Whilst VSAT is a reliable solution, it is not global, and the lower elevation of vessels requires the signal to travel further. As a result, most explorer vessels opt for a backup in the form of an Iridium Certus, this is also the chosen service of the US Government.
Where other services struggle, Iridium excels, providing reliable connectivity beyond 65° N/S. This combined with weather tracking and safety alerting makes it a key companion for any expedition. Unlike VSAT, which uses a geostationary constellation, Iridium uses LEO (low-earth orbit) satellites. This allows the satellites to converge at the poles, servicing the remote high-latitude regions.
Some explorer yachts may also require the capability to communicate with remote bases, research stations, or expedition support teams. HF (High-Frequency) radios will facilitate this, providing long-range communication capabilities to remote areas and for emergency situations.
For many affluent adventure seekers, the modern explorer yacht offers the best of both worlds, the ability to explore the worlds most untouched destinations, whilst enjoying the luxury and comfort of a traditional pleasure yacht. Whilst we don't see this trend slowing down, a growing area of focus will be innovation in engine designs, to limit the negative environmental impact.