Remote IT support – supporting superyachts across the globe
Why choose remote IT support?
Remote IT services are a key component of OceanWeb's service offering, used by over 40+ superyachts globally. Our experienced and professional team act as an extension to your vessel's IT department. Superyachts are becoming increasingly connected, with the vast number of systems and communication channels IP-based. This places a heightened reliance on a stable and secure internet connection.
Choosing OceanWeb as your shore-based IT department provides you with the peace of mind that all aspects of your vessel's day-to-day IT, networks and communications are being consistently and continuously monitored.
Increased efficiency
Onboard networks are often complex, leaving engineers with many off-vessel connections to manage, whilst meeting the bandwidth demands of owners, guests, and crew. Larger vessels (70+m) will generally have a dedicated ETO (Electro-technical officer) with experience specifically focused on AV/IT. On smaller yachts, it is often left to the engineers, who may not necessarily have a depth of knowledge in this area.
Superyacht IT and connectivity is continuously evolving with hardware updates and technological innovation (queue Starlink). This means training crew to keep up with the latest equipment requires significant investment. This is an expense not required when you're outsourcing to the experts. Our engineers work with a large volume of superyachts and, as a result, have extensive knowledge of a wide range of hardware and systems, both old and new.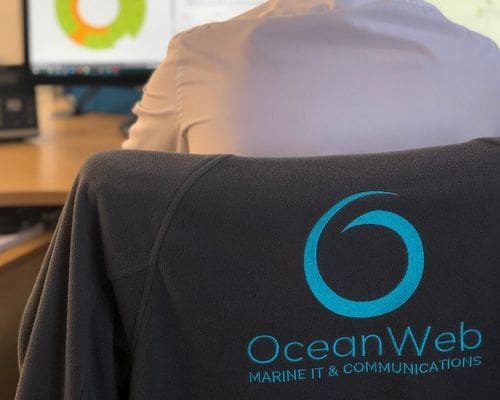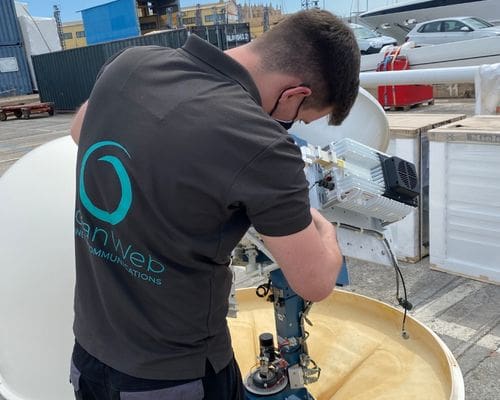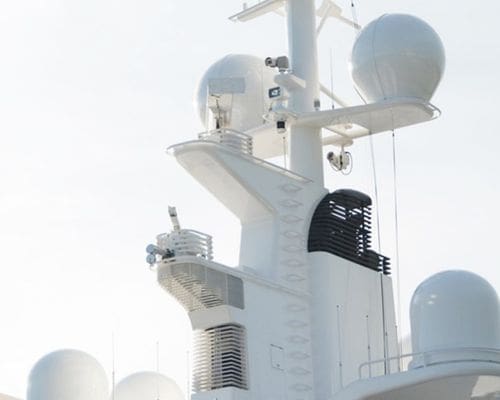 The growing threat of maritime cyber-attacks adds a layer of complexity for crew to monitor. Ensuring all systems are secure, the crew have adequate cyber training, and a robust cyber risk management framework is in place is no easy feat. As part of our proactive network monitoring, we provide:
End device security
Customisable security notifications and alerts
Onboard and remote backup systems
However, we can help you take this a step further with our complete superyacht cyber security solution.
We also know that many yachts work on a rotational nature, and some vessels have a high turnover rate, in part due to a decline in experienced yacht crew members. Having us as your 'remote ETO' limits interruptions to the service you provide charter guests or owners. Your service remains consistent, and well looked after.
Expert, professional remote support
Our IT support extends to onsite and remote work and can be customised to meet your specific requirements. Our IT support services are extensive, covering the following.
Reactive support
Remote support
Off-vessel communications support
Priority response
CCTV and AV
Proactive service
Save money, save time, and improve guest experience.
Contact sales@oceanweb.com to discuss your yacht's requirements.