Blogs & News from OceanWeb HQ
Welcome to the OceanWeb blog! Here you'll find all the latest industry news, what's been happening in and around OceanWeb HQ, the most up-to-date technology that's creating a buzz around the office, plus so much more. Find out about the best VSAT airtime services, which cellular data providers offer the best deals – both in Europe and globally – as well as the newest additions to our IT support offerings. Our blogs explore industry innovation, maritime technology, the latest trends in the superyacht world, and what to look out for to futureproof your vessel. You can also keep up-to-date with the team over on our socials, head to Facebook, Instagram, and LinkedIn to connect with us today.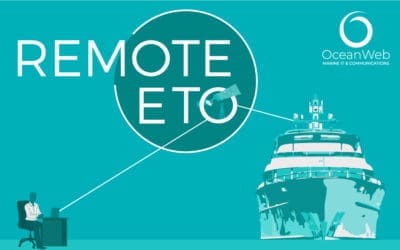 We have a team of 6, fully qualified Engineers ready to assist with all your on board communication needs, no matter where you are in the world! Our Remote ETO service is currently being utilised by over 40 vessels worldwide and we have had great feedback from...